Benefits of Getting Listed in DistributorNearMe.com (DNM)
Get found easier. There is a better chance for your DNM listing to be shown on Google Search when people look for the keywords "<<COMPANY>> Distributor Near Me". Having a link from DistributorNearMe.com to your own website will enhance your search engine (SEO) ranking.
We do the hard work for you, you just need to get listed, and get ready to grow your business. We will do the optimization and promotion of your listing alongside others. Ask about our custom promotion services of your own website to other directories friendly towards direct sales professionals.
Capture more customers by having more persuasive assets. Your DNM listing is a multimedia experience for your potential customers. You can add images, audio, and video to communicate better with your audience – unlike other expensive directories like Yelp.com, YellowPages.com, etc.
Google is NOT friendly to Network Marketers
You don't really have much of a choice. Google's attitude towards network marketers has always been negative. It's not your fault. The internet has been abused by other unscrupulous people trying to make a quick buck in network marketing. Here is the actual response of a Google specialist on this issue – How to get home based business in Google My Business.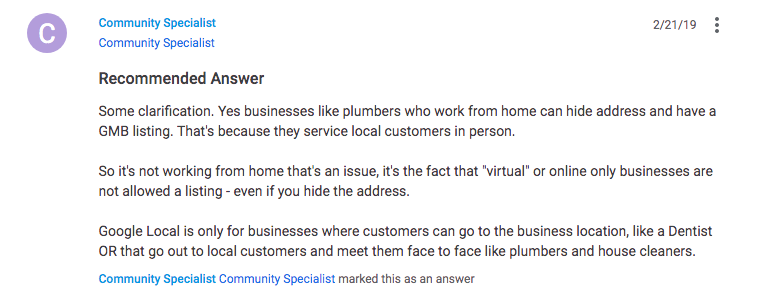 As a result, you, as a network marketer, are not considered a "business" worthy of a Google My Business (GMB) listing because you work from home.  After signing up, ask about our backend training on how you can circumvent Google's GMB rules.
Someone's Loss is Your Gain
You know that network marketers move from one opportunity to another. The people, who they come into contact with and become retail customers, become "orphaned". If customers are truly hooked on the product, they will seek out a surrogate distributor. If customers are ready to join the business and the inactive distributor is no longer there, they will seek a more responsive sponsor. Hopefully, you are the one to serve and sponsor them.
You Are In Good Hands
DistributorNearMe.com (DNM) is a directory for distributors by distributors. It has been a project long in the making. Its founder, Adrian Castro, is a direct sales distributor himself and was a pioneer in directory services. He was involved in the design and implementation of the 411 Directory Assistance System (DAS) used by major telephone companies in the United States and Canada. All Directory Assistance Systems (DAS) have two (2) main components – a) a huge database of information and b) the telecommunications system. While legacy DAS have been replaced by search engines, online directories, and your cell phone, the search engines have not and cannot handle all the niche directory markets, particularly direct selling…
Let's get you started!
Sign up for FREE! No credit card needed.